FROM THE MENU TO THE VENUE
Where to start when planning your wedding
– written by Catherine Doedens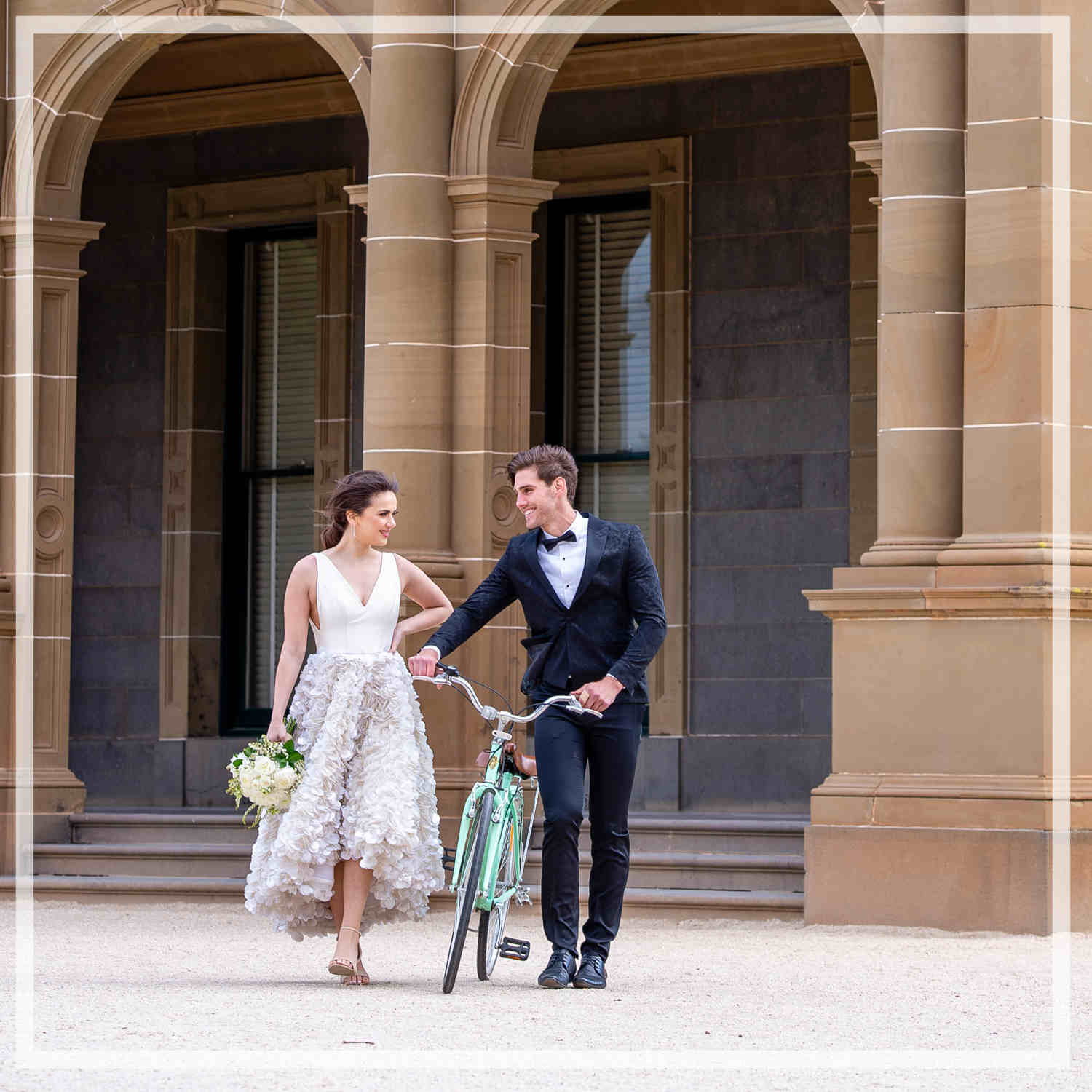 After the excitement and elation of the proposal wears off, the reality of the next step sets in – planning your wedding! There's the venue, the cake, the flowers, the music, the dress… the list goes on. It's hard to know where to start when there's so much to think about.
It's important to start by making sure you decide when you want to get married and what your budget will be. This will help you to determine where you can hold your ceremony and what kind of venue you need.
If you're getting married in the summer, you may decide to have a beach wedding. In which case, you'll need to seek out waterfront venues that allow you to use the beach, or ask for permission from the local council. To make a Pinterest-worthy beach ceremony, organise for a Planning & Styling supplier for chairs and decorations such as a romantic archway.
If you're getting married in the winter, you'll need to ensure that the cold or the rain won't dampen your day. An indoor reception is highly advised at this time of year, but if you'd prefer and outdoor affair just ensure your chosen venue has an indoor option should the weather turn for the worst.
To ensure you don't spend too much on your wedding, deciding on your budget early on is a must. The average Australian wedding is around the $65,000 mark, so for most couples this will mean organising a saving and spending strategy long before the big day. Keep in mind, though this sum may seem a lot, your wedding will be a once-in-a-lifetime experience that you'll want to remember for the rest of your life. If your purse strings are a little tight, you'll need to make the tough decision of what you can live without and what is of the most importance to you and your significant other.
After you've decided where and when you want to get married, and how much you want to spend, then the fun starts!
One of the most common pieces of advice you will hear when it comes to planning a wedding is to start early! Many wedding suppliers and venues will be taking bookings for weddings more than 12 months in advance, so if you know what you want, book it early! In addition to this, when shopping for a wedding dress you'll not only need to find your perfect dress, you'll also need to have it altered which often takes 3–6 months.
Once the venue has been booked, start thinking about what you want your wedding to look like, and how you want to remember it. Send out the invitations as soon as you book your venue to save your guests time on organising their transport and accommodation.
After you've set the official date, you'll be ready to start organising the finer details. Your colour theme will influence your entire day, from bridesmaids dresses and makeup, to flowers and decorations. Make sure to source an experienced photography and/or videographer, a friendly and helpful celebrant, your perfect wedding cake, and most importantly YOUR RINGS!
Don't forget, when you need a helping hand make sure you ask your loved ones and your hired help, they're all there to make sure your big day is perfect!
Easily tick off all of this and more by attending the Melbourne Wedding & Bride Spring Bridal Expo! With more than 150 great wedding professionals, amazing inspiration including free hair and makeup trials, and heaps more, the expo has everything you need under one roof, so you can plan everything from the menu to the venue!