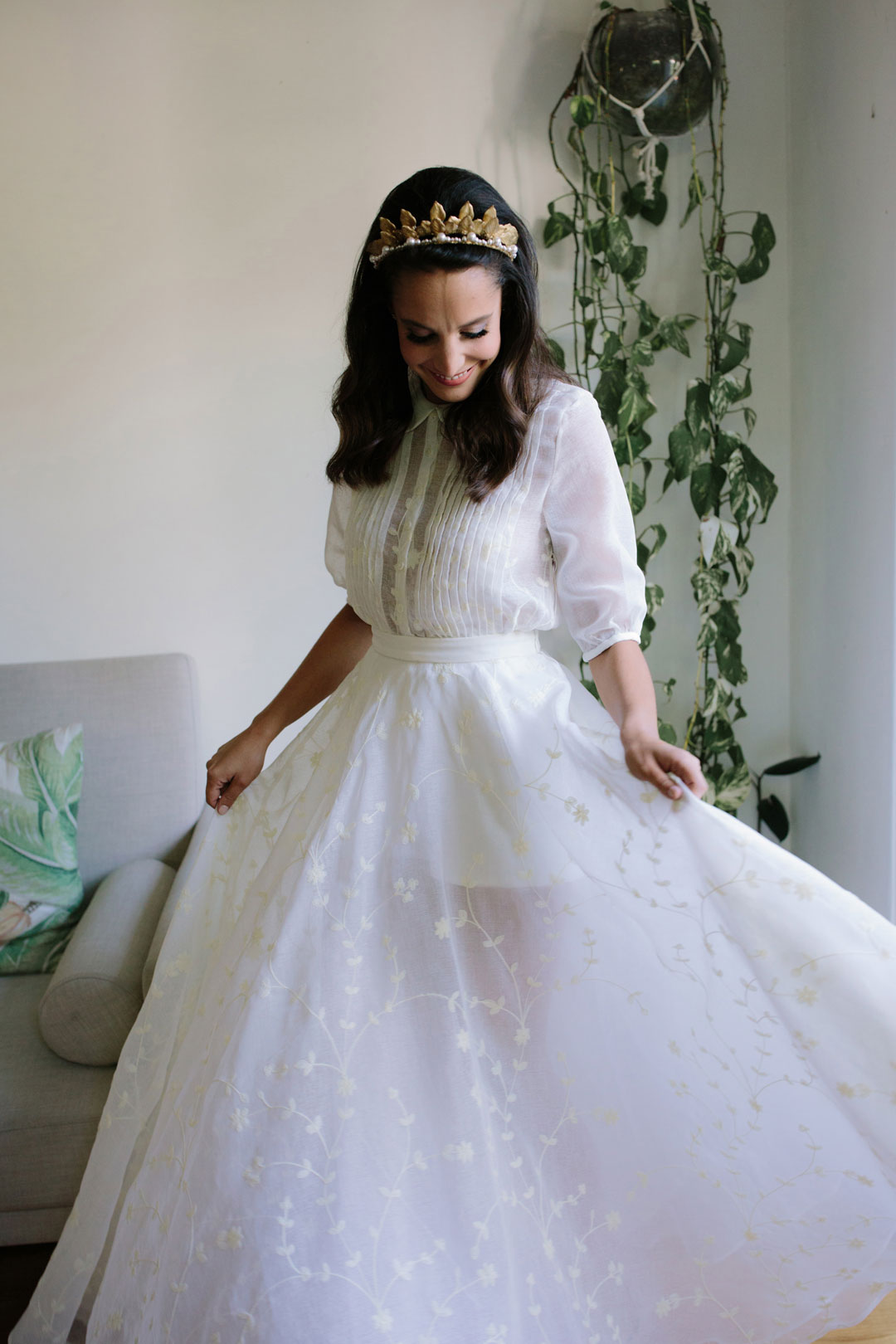 Photography Credit: I Got You Babe Wedding Photography
Gown: Popovski
Finding The Perfect Wedding Dress In Melbourne

Every bride has an idea of what her dream bridal dress will be, but trying to find the perfect fit can be the hardest part of the whole wedding planning process.
In a chat with Melbourne bespoke wedding gown designers Stacey and Julie of Popovski and Julie, Melbourne Wedding & Bride has divulged all the industry expertise you'll need to conquer this daunting process!
Written by Tristan Lott
---
From the very beginning, Popovski wants you to know that getting your perfect wedding dress made doesn't need to be a scary or anxiety-inducing moment. "It starts with the overall experience the bride-to-be has in our store," Julie says. The two bridal gown designers and their enthusiastic staff are there to guide you through your options and make sure that you feel completely comfortable every step of the way.
It's vital to keep your lifestyle and the style of wedding you're planning in mind when searching for your wedding dress. "I like to get as much information about a bride as I can," Stacey says. As experienced Wedding Dress Melbourne professionals, Stacey and Julie are experts in making any bride look and feel confident and beautiful. For that reason, Julie urges you to be open to their suggestions – "what may look drab on the rack could look amazing on!"
No matter how smoothly the bridal gown selection process goes, Julie and Stacey want each bride to know that there's always going to be some wait time between ordering and receiving the final wedding gown. But, no matter how impatient you might get during the wait, it'll always be worth it for that perfect wedding dress. Julie knows how daunting that wait can be, which is why she always ensures that the bride is kept up to date at every stage of the wedding gown creation process to avoid any unnecessary stress.
Stacey says the best part of her job is when "[the bride-to-be] gets to see their gown in fabric for the first time, after the weeks of calico toiles. Their excitement is infectious".
Both Stacey and Julie will be at our Melbourne Wedding & Bride Bridal Expo! Be sure to pay their bridal gown stall a visit, where they can answer all your questions and help you find some inspiration among their beautiful displays of wedding dresses in Melbourne!