A MOMENT WITH: Debbie Noble from The Riverstone Estate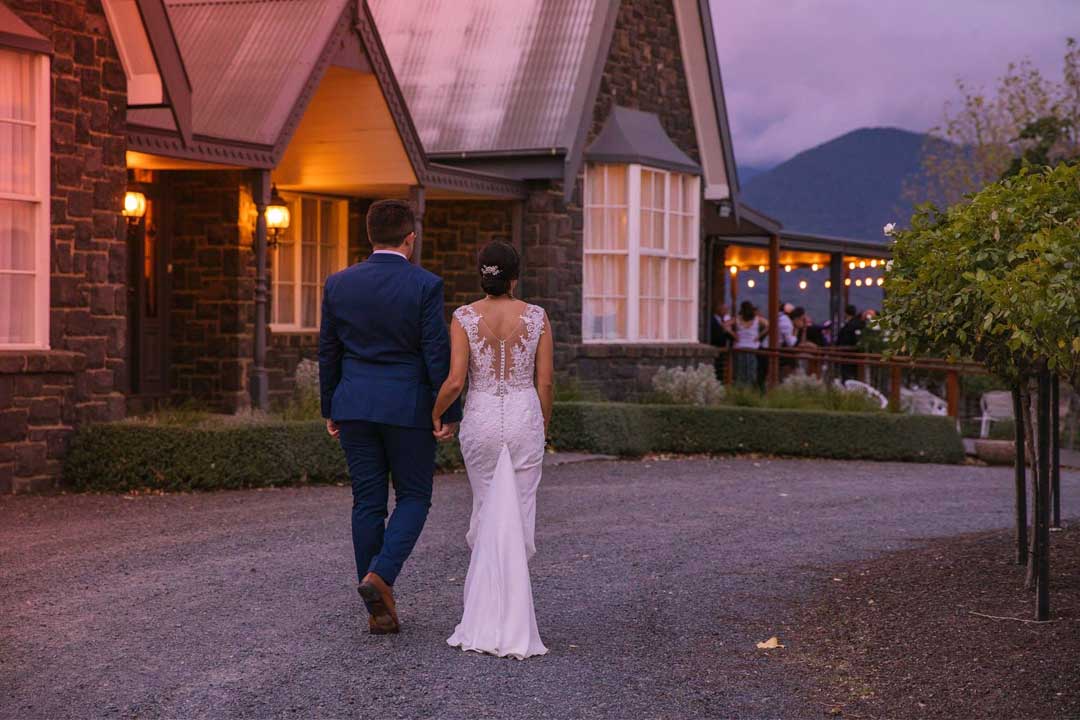 What can you tell us about the history of the venue?
The Riverstone Estate is a seventy-five-acre property on the banks of the Yarra River, set amid Melbourne's famous Yarra Valley wine country. The central showpiece of the property is a classic storybook homestead and function space that was built from bluestone and 100-year-old Oregon timber reclaimed from the Newmarket sale yards.
The vineyard was established in 1995, with the first vines planted in December of 1996. The wine making commenced in 1999, supplying local restaurants and exporting small quantities to China and Japan. In 2015, the homestead was transformed into a stunning wedding venue specialising in bespoke weddings from thirty to 140 people.
Do you have any advice for couples that are searching for the perfect venue?
Try not to confuse yourself with viewing too many venues. Do lots of research online to narrow it down to three or four properties and then go for inspections. While you are there, take notes so you remember all the things you discussed.
Are there any ceremonies that have been particularly special? Can you tell us about them?
We have lots of different ceremonies at The Riverstone Estate and they are all personalised for each couple so we certainly couldn't play favourites! All of our couples create beautiful memories, how could you not with such a spectacular backdrop.
What sets The Riverstone Estate apart from other venues?
Being a boutique, privately-owned winery, The Riverstone Estate is able to create bespoke weddings for every couple so no two weddings are the same. We also only host one event a day so our couples know the day is all about them.
What sort of weddings do you hold at The Riverstone Estate?
We can host a variety of weddings at The Riverstone Estate – our signature wedding is our grazing wedding which has our famous 4 metre grazing table.  We can also offer shared plates or traditional alternate service packages as well.
What advice would you give for couples getting married?
Make sure you spend some quiet time together on the day, as the day will rush past so it's important to enjoy the little moments. Also, don't stress about the timing of the wedding – your wedding coordinators are the specialists, put your trust in them and the face they're there to make sure your day is perfect.
Are there any exciting plans for The Riverstone Estate this year and in the future?
We are always working behind the scenes making sure the venue is perfect for all of our couples!
What are you looking forward to at this year's expo?
Meeting lovely couples and chatting about all things weddings, which is our passion.